Taking juice has immense health benefits. What is even more interesting is that the body absorbs the nutrients very fast, and your digestive system does not strain. However, the secret of having the perfect juice lies solely on the juicer. It is, therefore, essential that you get the right tool for the right job.
Contrary to what most people believe, eating healthy can be fun! It does not always have to involve a miserable diet, rigid daily practices, or checking up on your calories on an app now and then. With simple appliances and information on best juicers, such as Breville juicer reviews, fryers, and blenders, you can instantly transform your approach to healthy eating.
Many people are lovers of fruits and veggies, and you could be one of them. Juicing is an excellent way of instantly squeezing out those nutrients and delicious tastes that you like. The citrus drinks you get from a masticating juicer are not only refreshing, but also faster to eat in a car, on the lift, walking in the city, and so on. Your only concern should be, 'what is the best juicer?'
Getting into the home-juicing game would undoubtedly be a big plus for you. You just have to search for juicer recipes that are vastly available online, and just like that, you will be on your way to doing something great for your health and that of your family. Moreover, you will end up saving quite a ton of money compared to buying juices from the stores that cost up to $12 per 12 oz. bottle.
Before you can embark on this wonderful and satisfying experience, first, you need to consider exploring the market and establishing the best juicer for your preferred fruits and veggies. With the best masticating juicer on your countertop, you can extract your favorite juices any time you want. Adjust the taste to your preference, and add the garnishes that are most pleasant to your eye and tongue.
Here are the four types of juicers to help you identify and purchase your most preferred juicer machine.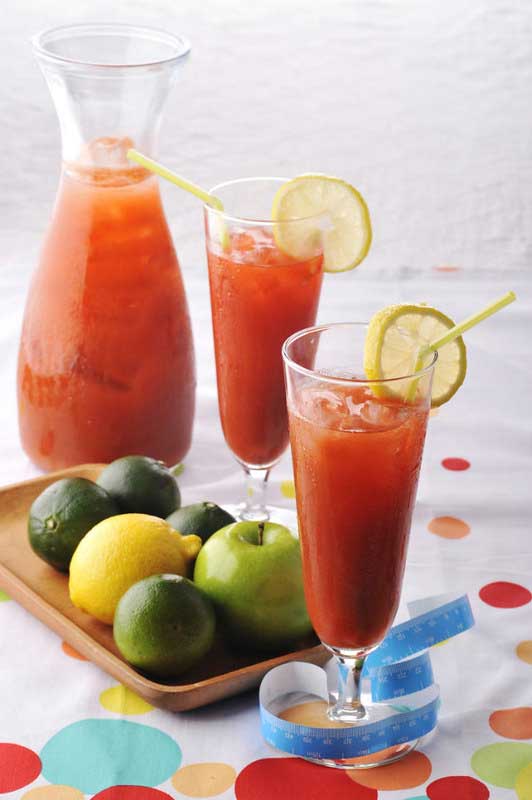 Best Centrifugal juicer for home
These are not only the fastest motorized juicers but also the most affordable. This juicer shreds and separates the raw materials into juice and waste with its mesh chamber with sharp teeth spinning at extremely high speeds. They are so fast that they make you and your family a cup of juice in less than a minute. They also come with a feeding chute that minimizes your preparation work by chowing down more significant items without necessarily having to pre-cut them.
This great speed is also associated with some drawbacks. It causes oxidation and produces a lot of noise and heat. The oxidation destroys some nutrients and reduces fridge life. Also, whereas these juicers are effective with fruits and veggies that are hard, thick, and crunchy, they are not very efficient with leafy greens.
Centrifugal juicer under $100
Best Slow Masticating Juicer for a healthy family
This appliance extracts juice by crushing the raw material and squeezing it against its inner chambers. They are also known as slow juicers because, as compared to centrifugal, they take much longer to process juice out of fruits and veggies. The masticating juicer also has smaller chutes. It means that more preparation time is required since you have to pre-cut the raw materials before feeding them into the machine.
Despite their low speeds, they are very efficient in both soft and hard materials. Since they produce little to no heat, the enzymes do not get destroyed. Besides, they are usually multifunctional in that they serve the purpose of a grinder and a processor. They are also great with leafy greens.
Top Rated Counter top Masticating Juicers
Triturating Juicer
Also known as the twin-gear juicer, this juicer machine has two gears that rotate at a slow speed to extract juice by crushing and grinding the materials. It is a cold press juicer that makes juices that are smooth, vibrant, and with dense nutrients. They also produce equally excellent quality juice regardless of what they are fed. They are as good on hard, crunchy fruits as they are on leafy, soft veggies. On the downside, though, they are much larger and heavier, and retail at a relatively higher price range.
Citrus Juicer
Whereas citrus juicers are generally made for extracting orange juice, most models can as well do lime, grapefruit, lemon, and pomegranate. It is also a cold press juicer that generates little to no heat even on a motorized machine. As such, this Breville juicer makes juices that have optimal quality.
Conclusion
Juicers come in all sizes, shapes, materials, and usability. Some are manual while others are electric. Besides, they have a vast difference in the price range to suit consumers from different economic brackets. All you have to do is choose the one that best suits your needs and budget.
Which juicer would you like to own? Leave a comment below to let us know.